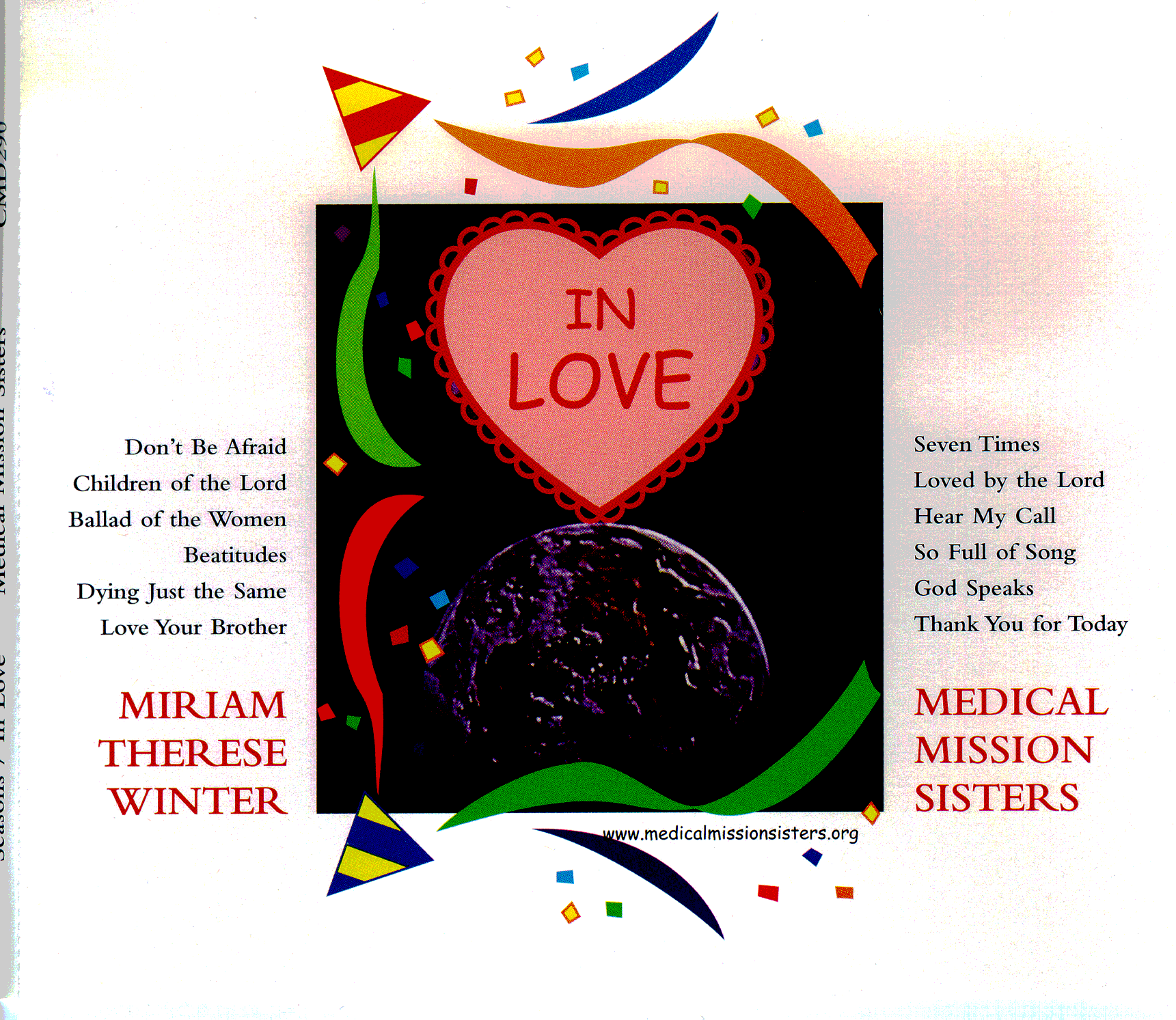 Songs of joy and songs of sorrow
sing in the bittersweet tone of the times.
"Donít Be Afraid,"
"Beatitudes,"
"God Speaks,"
"So Full of Song," "Thank You for Today."
A dozen songs of encouragement and hope
that continue to have meaning in our swiftly changing world.
Compact Disk $10.95 ( CD also includes the album Seasons)
Cassette $7.00 (the original sound track)
Piano/Vocal $3.50 (accompaniment with vocal harmonies)
Choral settings of "Beatitudes"(SA, SAB) available for choirs.
Inquire about prices.
Order from: mms@hartsem.edu
See How to Order for further details
Original sound tracks and the piano/vocal and choral editions of our early albums do not reflect inclusive language. Adjustments have been made to individual songs in subsequent versions.
See An Anthology of Scripture Songs and Songlines.
In Love